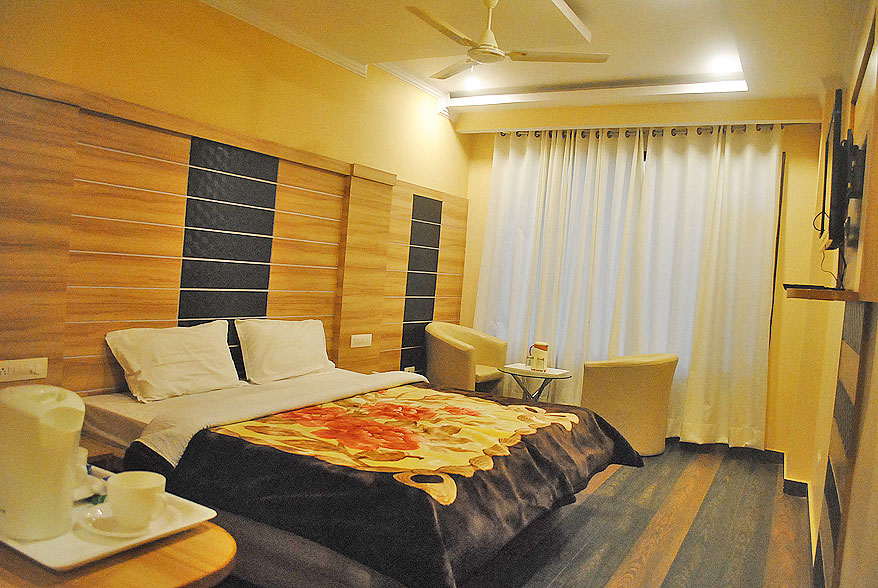 The Classic Room Defined..
As the name suggests, the Classic Rooms are our signature room beautified to the best comfort limits. The Classic room boosts of elegant interiors and spacious from inside to accommodate you without any space issue, we have designed the room taking all aspect of comfort and elegance. The Classic rooms come with one of the best room facilities, couch as a large window and a private balcony to enjoy those wonderful views of nature, the view of Kangra valley - a spectacular paranoma you will wish to adore forever.
Ensuite bathroom with modern amenities ensure you have a restful wash and bath your way to relaxation. Our bathrooms are newly renovated with modern fittings and elegant decorative's with all toiletries.
Facilities in the room
Other Views of Classic room (click to enlarge)