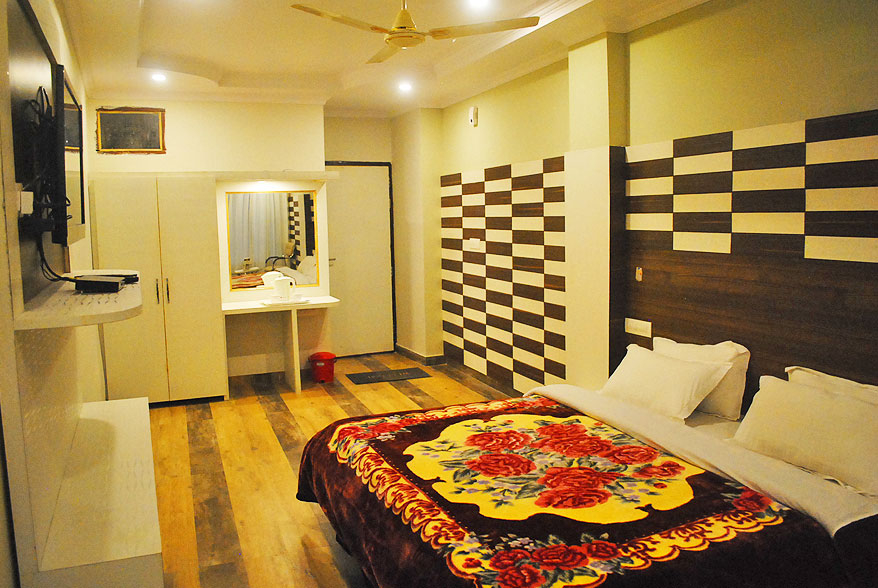 The Deluxe Room Defined..
The Deluxe rooms are our regular deluxe category rooms with unmatched tariff and comfort. We boost ourselves as having the best deluxe rooms in our locality sector. Our deluxe rooms are newly renovated rooms with beautiful interiors, comfortable double beds, chairs & table and a window to view the landscapic scenery from the room.
Ensuite bathroom with modern amenities ensure you have a restful bath, your way to relaxation. Our bathrooms are newly renovated with modern fittings and elegant decorative's with all toiletries.
Facilities in the room
Other Views of Deluxe room (click to enlarge)